The deadline for casting ballots is November 15, 2018.
It is time again for our annual elections. These RUSA members have been nominated for positions on the RUSA Board. The general board members serve three-year terms, while the RBA Liaison, nominated by the RBAs, serves a one-year term. (Remember, only RBAs can vote for the RBA Liaison position.) Read the candidate statements to learn more about each nominee below. Here are the online ballots for voting:
   RUSA Board of Directors Election Electronic Ballot
   RUSA RBA Liaison Electronic Ballot (RBAs only)
Or you may email your vote to: secretary@rusa.org with the subject: RUSA Board Election 2019. When voting by e-mail, be sure to include:
Your name
Your email address
Your RUSA membership number
The names of the candidate or candidates you are voting for
Or you may print out and mail this ballot. Ballots must be received by November 15, 2018.
Candidates for the RUSA Board
Debra Banks
John Lee Ellis
Bruce Herbitter
Candidate for RBA-L
RUSA Board Candidate Statements
Debra Banks, RUSA #4405
Sacramento, CA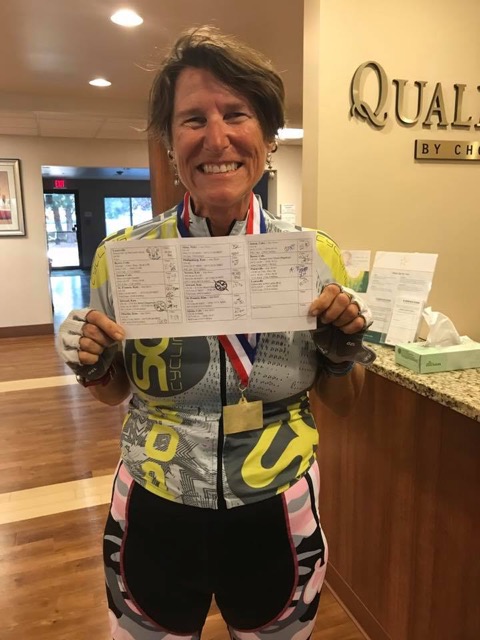 Three years have gone by quickly and I'm glad to say, that my time on the Board has been fulfilling. My interests have been to help RUSA update some of its processes, be more communicative to the membership and support ideas that bring more people into our sport. My first year, I felt like I was getting up to speed and although I hit the ground running, there was plenty to learn. I took over the store and worked to streamline clothing and medals. In year two, I supported the work of EPP and was happy that the Board approved it for permanents and who knows? in the future...
I also took on the RBA-ship of Davis, which deepened my perspective on the commitment of those who work to put on rides for us. This past year I've been on a committee working on how to bring gravel and dirt rides into more of our rando ride options. I'd like to see more dirt and gravel options across our regions because I think it's just one way to bring younger riders into our sport and provide new options and challenges for those who are a bit tired of riding the same routes every year.
I also think the Board is in a good place; we are working well together and are getting things done both behind the scenes as well as up front center stage. I am proud of our work on the 20th celebration of RUSA. Can we do more and do it better? Yes. I love our sport, the people who are engaged in it, both in the USA and worldwide. I am lucky to be able to travel and be in the company of randonneurs in many parts of the nation. I engage with and listen to riders from everywhere and would like to continue to serve by bringing their voices to the Board and work on behalf of our members. I hope you will support me in continuing work on the RUSA Board.
John Lee Ellis, RUSA #153
Lafayette, CO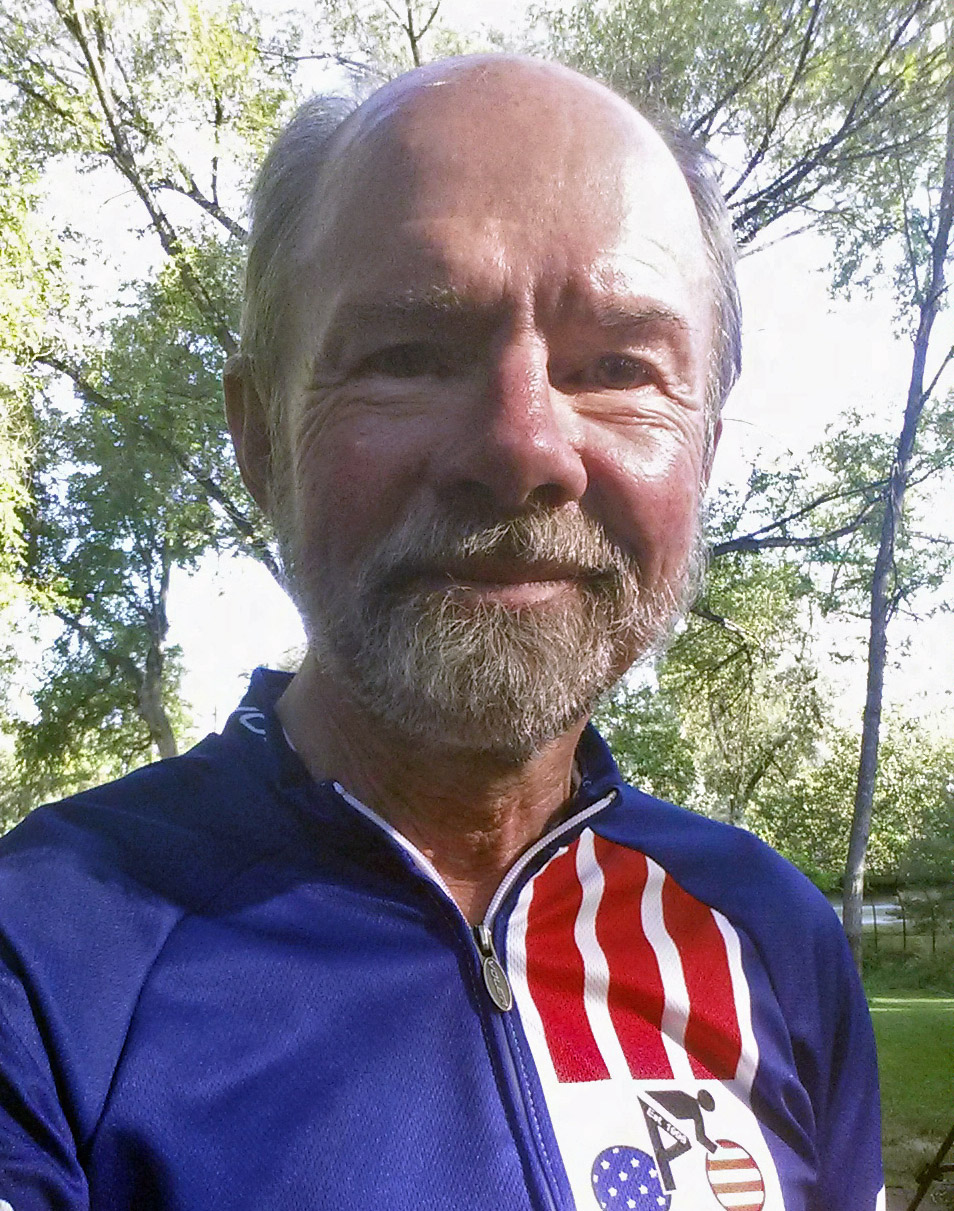 When I became an RBA, it was so that local endurance riders (including myself!) would have brevets to ride, and a way to get to Paris if they were interested in PBP. So, a sense of service … mixed with a bit of self interest.
RUSA has a lot going for it, not the least of which is our hundreds of volunteers. It's event organizers (RBAs), perm route owners, the Awards team and the RUSA Store, the American Randonneur magazine, treasury, insurance, and more. The result: we have a plethora of  rides we can do – many in the company of friends – and goals to chase. At 20 years, RUSA also has deep experience, coupled with new energy coming in all the time, as I can tell from my own region. All this is good!
Our big challenges, I feel, are: (1) keeping you, our current members, engaged, interested, and having fun in the long run. We need to make sure we're keeping someone who's been around for 5-10 years or more enthusiastic, with awards and ride opportunities that speak to you.
(2) I believe there are all these "undiscovered randonneurs" out there. They could live near existing regions, or out where perm route owners have created routes, or in places with no rando events or perm routes. We need to reach out.
It has been highly rewarding to serve at the Board level, and I would be honored to continue contributing in that way.
Bruce Herbitter, RUSA #7107
Prattville, AL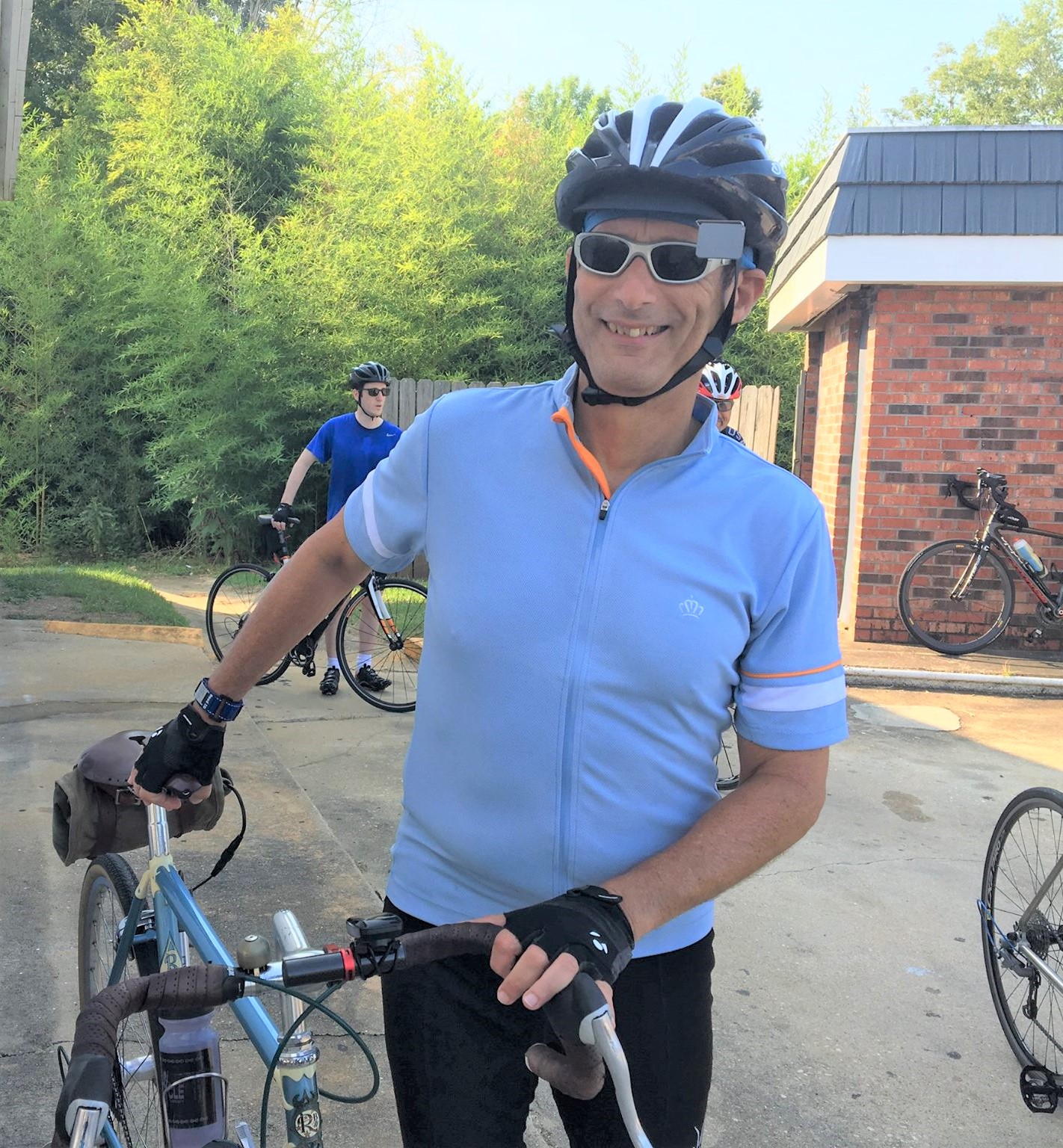 I love bikes and biking. When not pedaling, I am often found turning a wrench on one, or teaching someone else how to. I introduce many new riders to cycling, including teaching adults to ride for the first time. While others have more kms on randonnees, my 52,000+ adult miles are mostly on solo and club rides. In addition to serving 3 yrs now as the RBA in Alabama, for most of the past 5 years, I have chaired/planned weekly local club rides for all paces, terrain and distances and organize/help organize significant supported events like those commemorating the Selma - Montgomery Voting Rights March (next one in 2020!). I also chair our Community Outreach committee. I see cycling as a way to bridge gaps, racially, culturally and socioeconomically. The strengths I bring to RUSA are new member recruitment (both to RUSA and to cycling at large), communication and connection with gov't agencies (like working with DOT staff on safer cycling spaces in new road construction) and other cycling groups, increasing member diversity and planning ride calendars that support cyclists at different stages of ability and opportunity to keep good new riders coming down the pipeline. RUSA has many fine riders, some of who have served or are serving on its board, but there is another dimension to cycling which would benefit it by board representation. That is the seat I look to fill.
Board of Directors Candidate Contact Emails
RBA-L Candidate Statements
Only RBAs may cast votes for RBA-L.
Jake Kassen, RUSA #3598
Boston, MA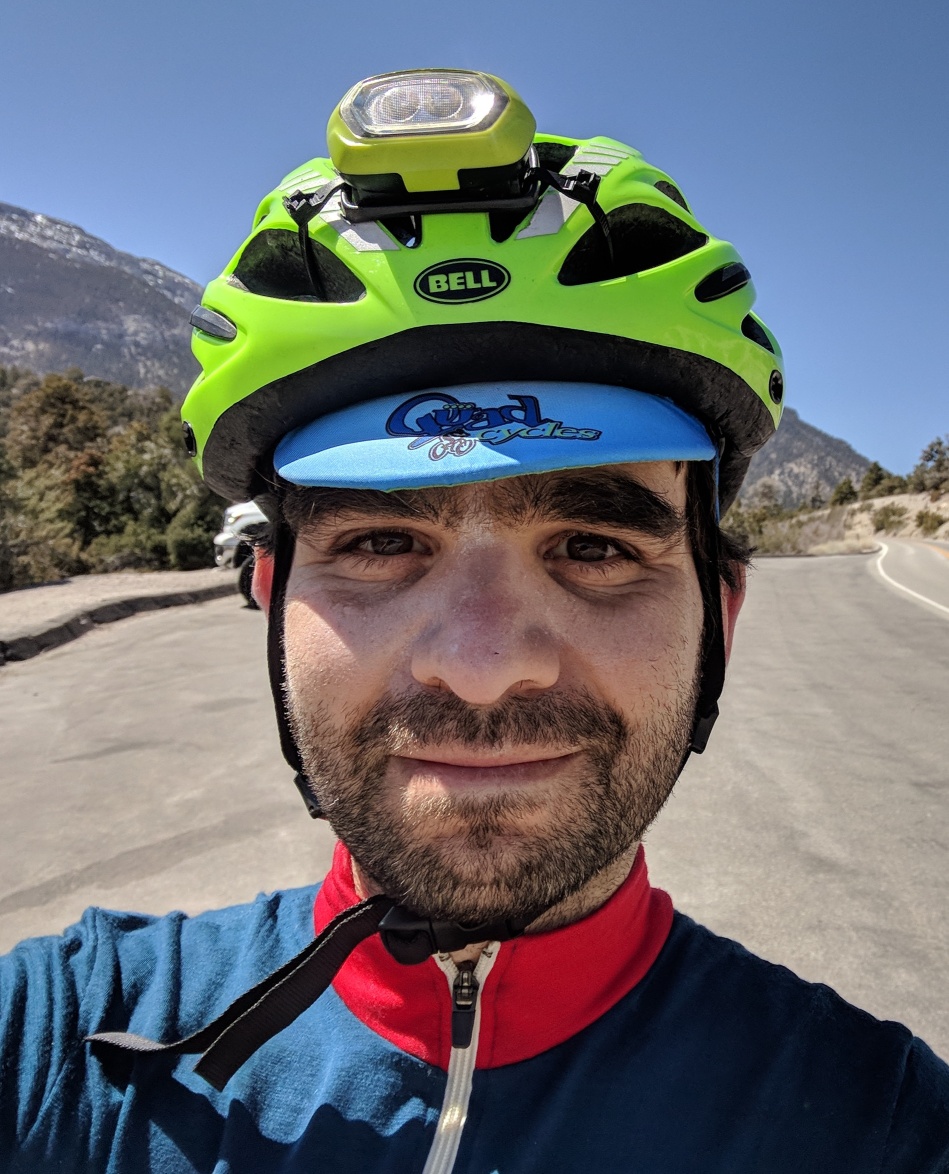 I'm running for the position of RBA-L in 2019 for the same reason as in the past: To increase communication between RBAs & RUSA and to be a resource to others who have devoted countless hours to planning and offering events. I hope my fellow RBAs feel I have made positive contributions and I'll strive for continued improvement. RUSA is a good organization which can be better.

My philosophy regarding the RUSA Board and Randonneuring is as follows:

1.  Above all else, Randonneuring is an enjoyable, non-competitive, recreational activity. There are no prizes, no money, and the "credit" one receives from finishing is largely sentimental. It's important to occasionally step back and remember we're all doing this for fun. 

2. Common sense should always prevail. 

3. RUSA should not resist change as long as the core principles remain the same. It's important to balance traditions with technological and social changes.

4. RBAs know their riders and roads the best. Each region has unique challenges, accomplishments, riders, and routes. I find the diversity of regions and their local policies to be an enjoyable and interesting aspect of the sport.
RBA-L Candidate Contact Email