In Northern California there is a robust ultra-cycling community, of which Randonneuring is a large part. Many riders have tested their limits doing club rides working up to 100 miles, then joining others on club hosted double centuries and finally found themselves in the middle of the night miles from the lights of towns riding toward the finish of a 600km. A number of these riders too have had the good fortune to have been riding those events alongside Bruce Berg (RUSA #1349) who has been a fixture in Northern California ultra-cycling for close to two decades.
Bruce began riding brevets in the early years of RUSA, and has been a finisher at PBP (2003 and 2007) as well as riding domestic 1000km and 1200km events in the West. Bruce is a member of the California Triple Crown Hall of Fame for having ridden over 50 organized double century events. Bruce has also been a prominent volunteer on long distance events supporting the Davis Gold Rush Randonnée (Davis Region), The California Central Coast Randonnée (Santa Cruz Region), and the Golden Gate 1000km (San Francisco Region) several times. Though Bruce is no longer able to ride brevets, he continues to support the San Francisco Randonneurs, often volunteering for the tasks least likely to get volunteers.
The description of the qualities RUSA looks for in candidates for the American Randonneur Award mentions the word 'growth' in regard to our niche in the cycling world, and there are a number of ways someone can foster the growth of our sport: supporting and encouraging riders new to randonneuring, helping local clubs flourish so that there are clubs to host brevets, and pitching in on those rides to make them happen. The randonneuring community in Northern California has had the good fortune to have Bruce be involved in every aspect that nurtures the growth of our sport.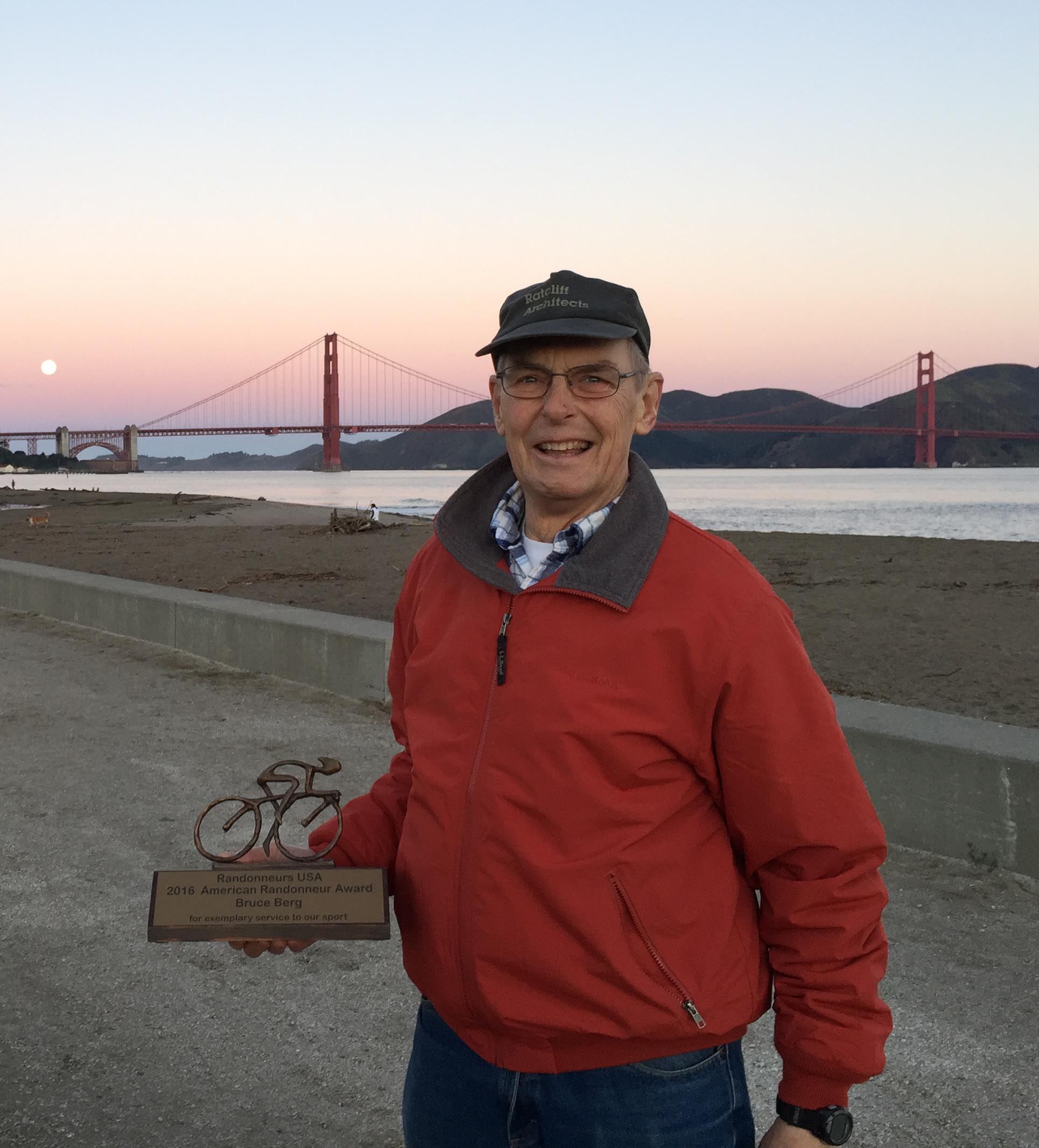 Congratulations Bruce!