By Jennifer Wise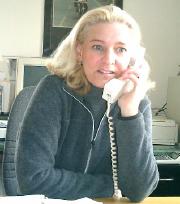 Randonneurs USA is pleased to announce that we now have over 1000 members! That's big milestone. In honor of reaching this goal, the RUSA Board has approved the RUSA 1000k Award. This award is for any RUSA member who compiles 1000 kilometers of Brevets in one calendar year. You qualify by riding any combination of Brevets to total 1000 kilometers. (i.e. one 600k + two 200ks; or five 200ks; or one 1000k. etc.) In honor of the millennium, RUSA presents the RUSA 2000k Award. This award is for any RUSA mem ber who compiles 2000 kilometers of Brevets in one calendar year. (using the same method as the 1000k award.) Riders must complete the Brevets between January and October. The custom designed medals will cost $7 each, and be awarded at the end of the year. These are domestic medals and may be ordered in addition to the traditional French Brevet medals. The application form for the 1000k & 2000k award and medal will appear in the August newsletter. Each individual must apply for his/her 1000k or 2000k award and medal by October 1.
Coming soon - The PBP Yearbook
: Check your mailbox for a bonus RUSA publication! The "PBP Yearbook" is a PBP reference manual, with the hints and tips about PBP plus entertaining stories, that are touching, and inspirational. It's a collector's item to enjoy now and in the future, specifically in 2003, when PBP rolls around again. Oh - and did I mention -
it's free!
The NM Brevets are cancelled: Gary Blakely has resigned his position as the Albuquerque NM RBA and has cancelled the NM Brevet Series, due to lack of interest from area riders. He will be moving to Colorado and hopes to ride the Brevets there.
John Wagner has resigned his position as RUSA Vice President. John is a true Randonneur, the first American to earn the Randonneur 5000 award and was a vital part of helping to create what is now known as Randonneurs USA. I am confident that the RUSA Board and membership join me in wishing John Wagner well and appreciate his serving on the Founding RUSA Board.
The RUSA Board has appointed Lois Springsteen to serve as interim Vice President. Lois has been working in the RUSA Membership Office since RUSA was founded. She is sensible, energetic, enthusiastic and will be a great asset to the RUSA Board. Welcome Lois!
May 14-20 is National Bike-To-Work Week.
May 19 is National Bike-to-Work Day. Do it!